THEO's
Gallery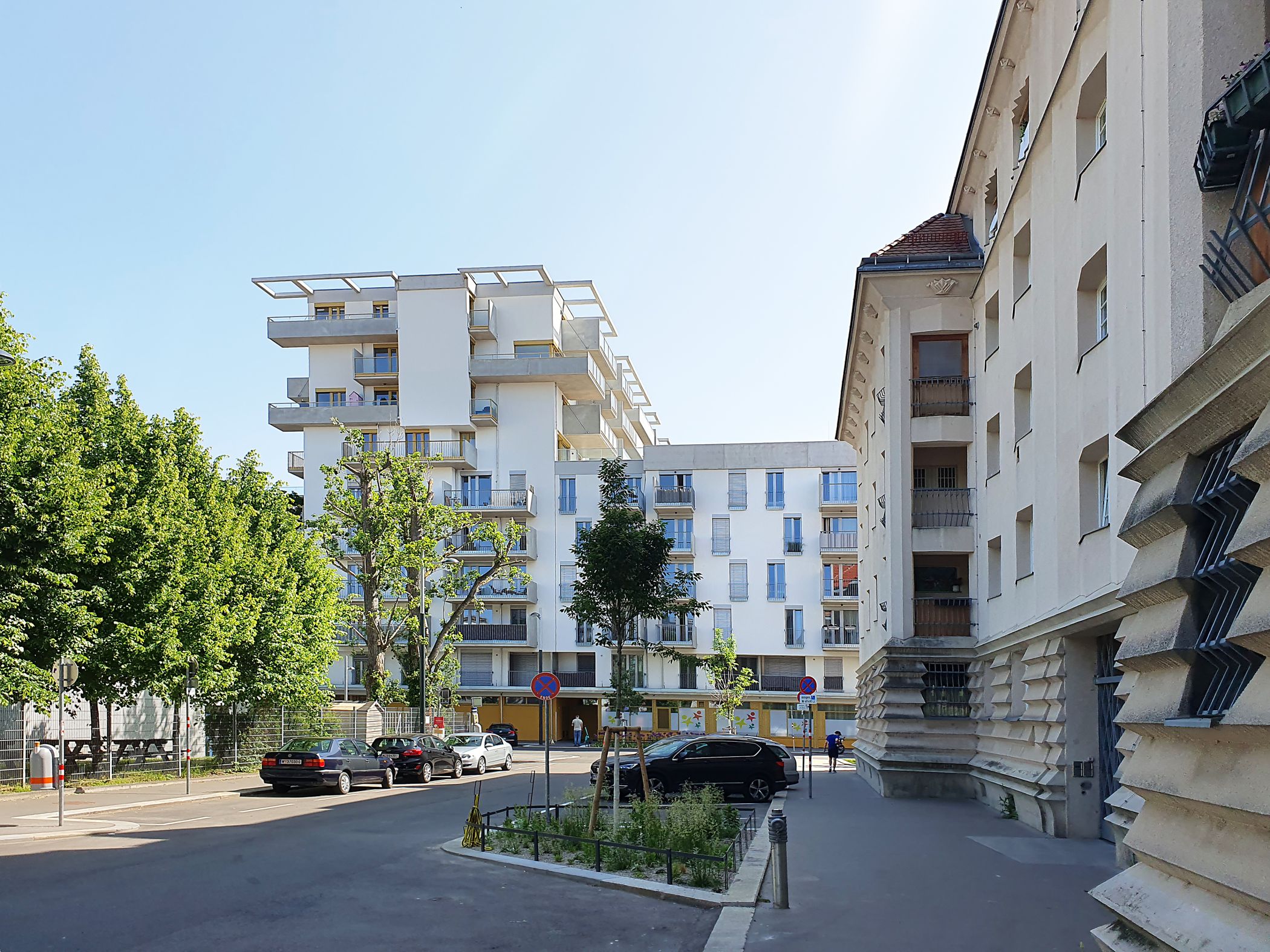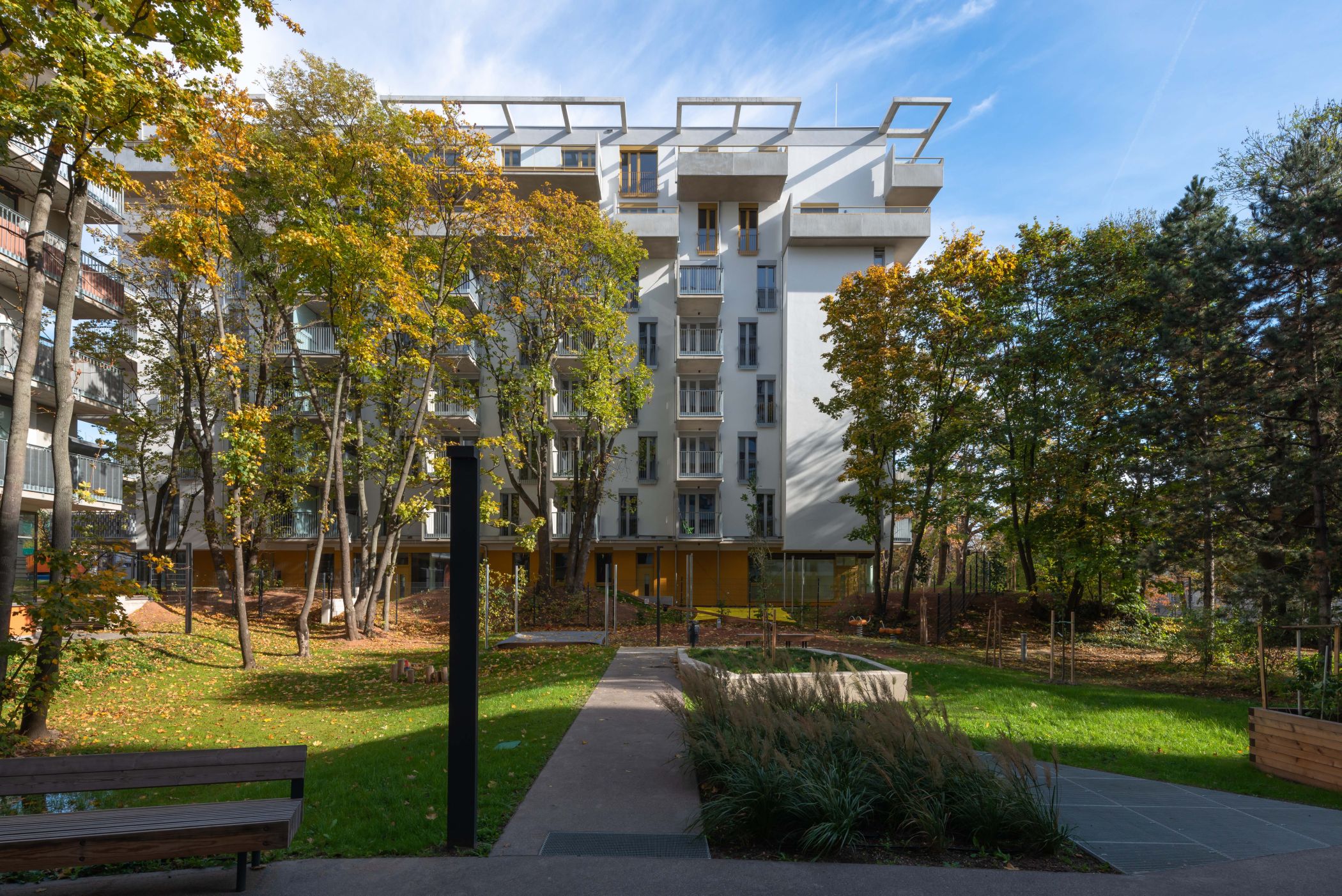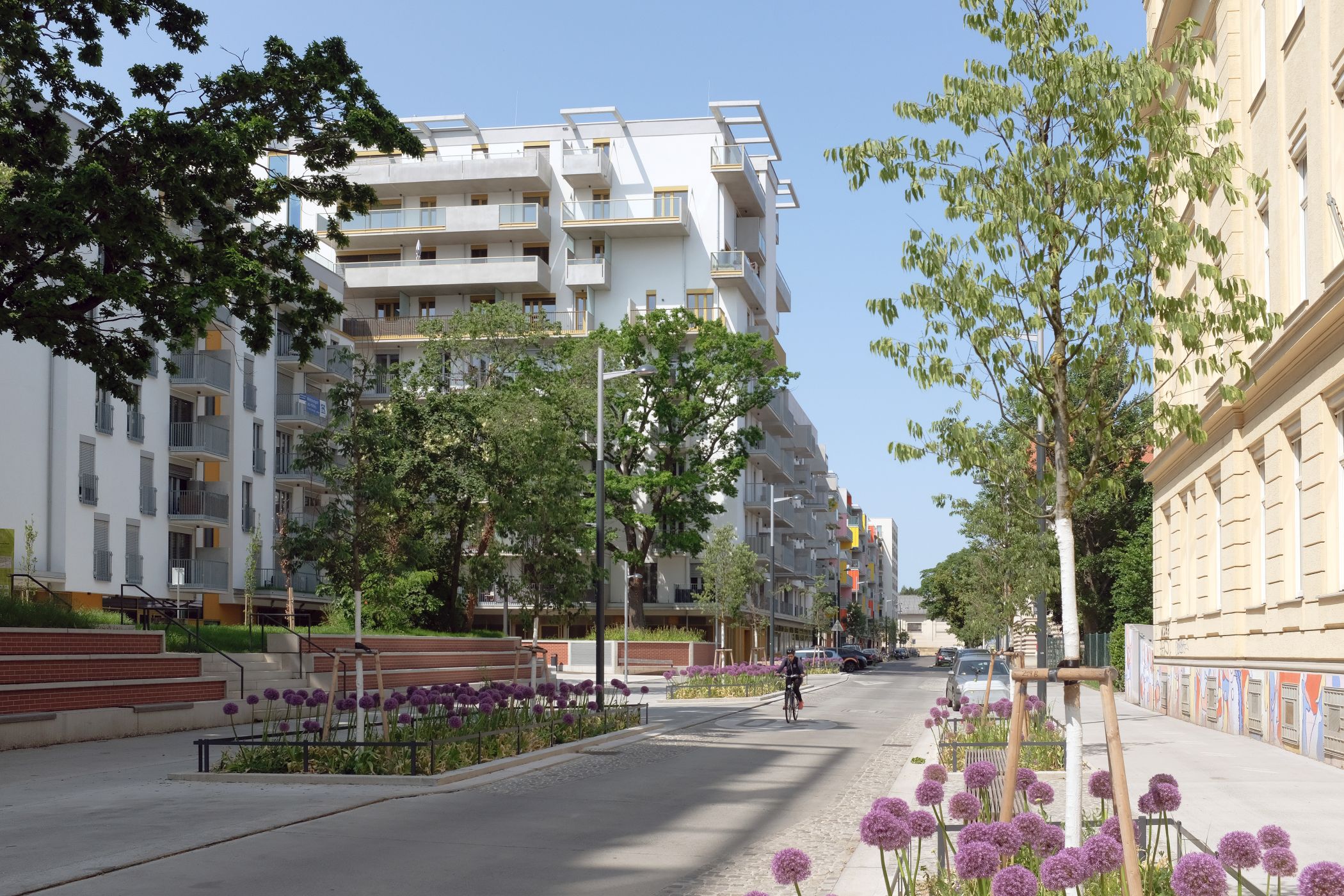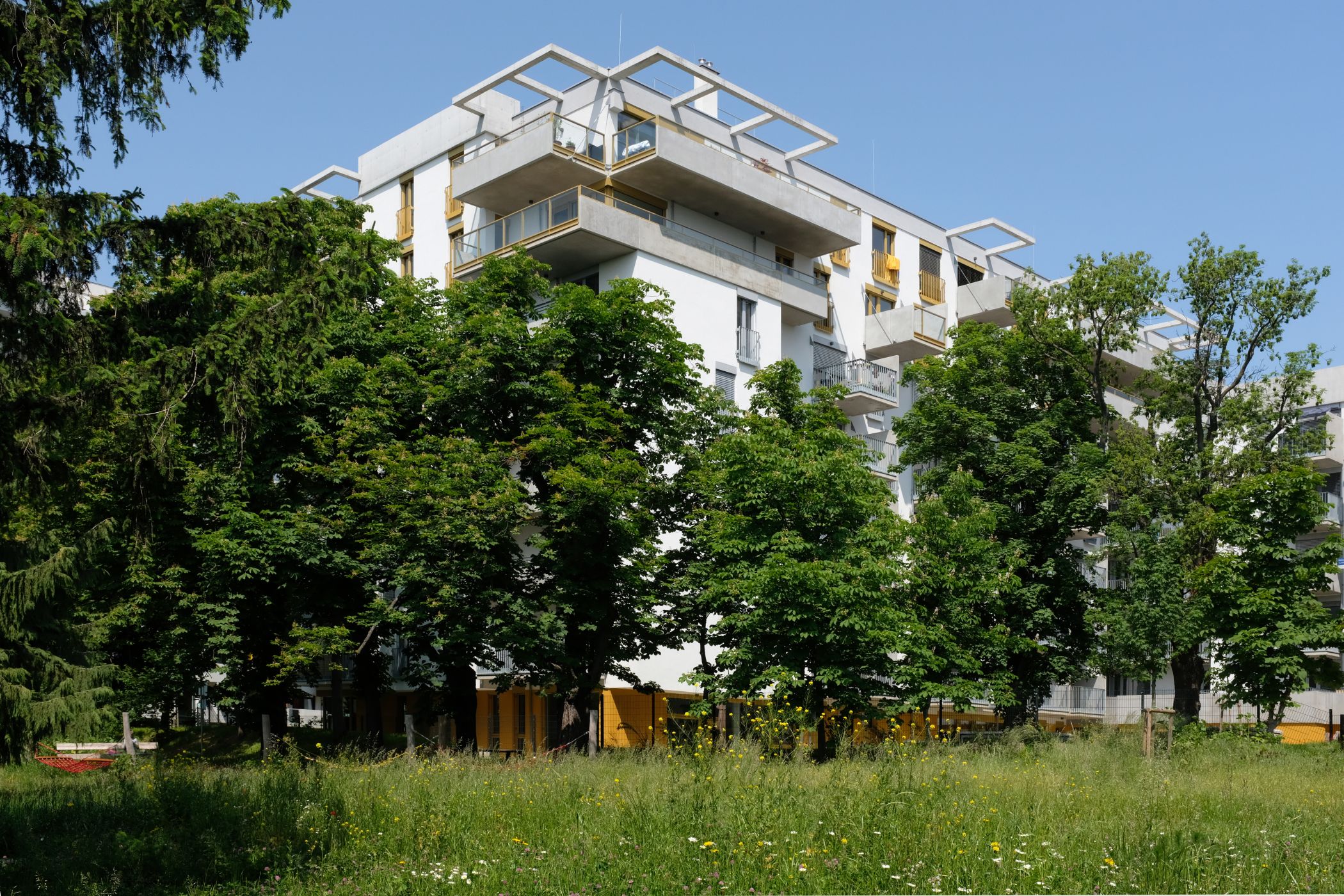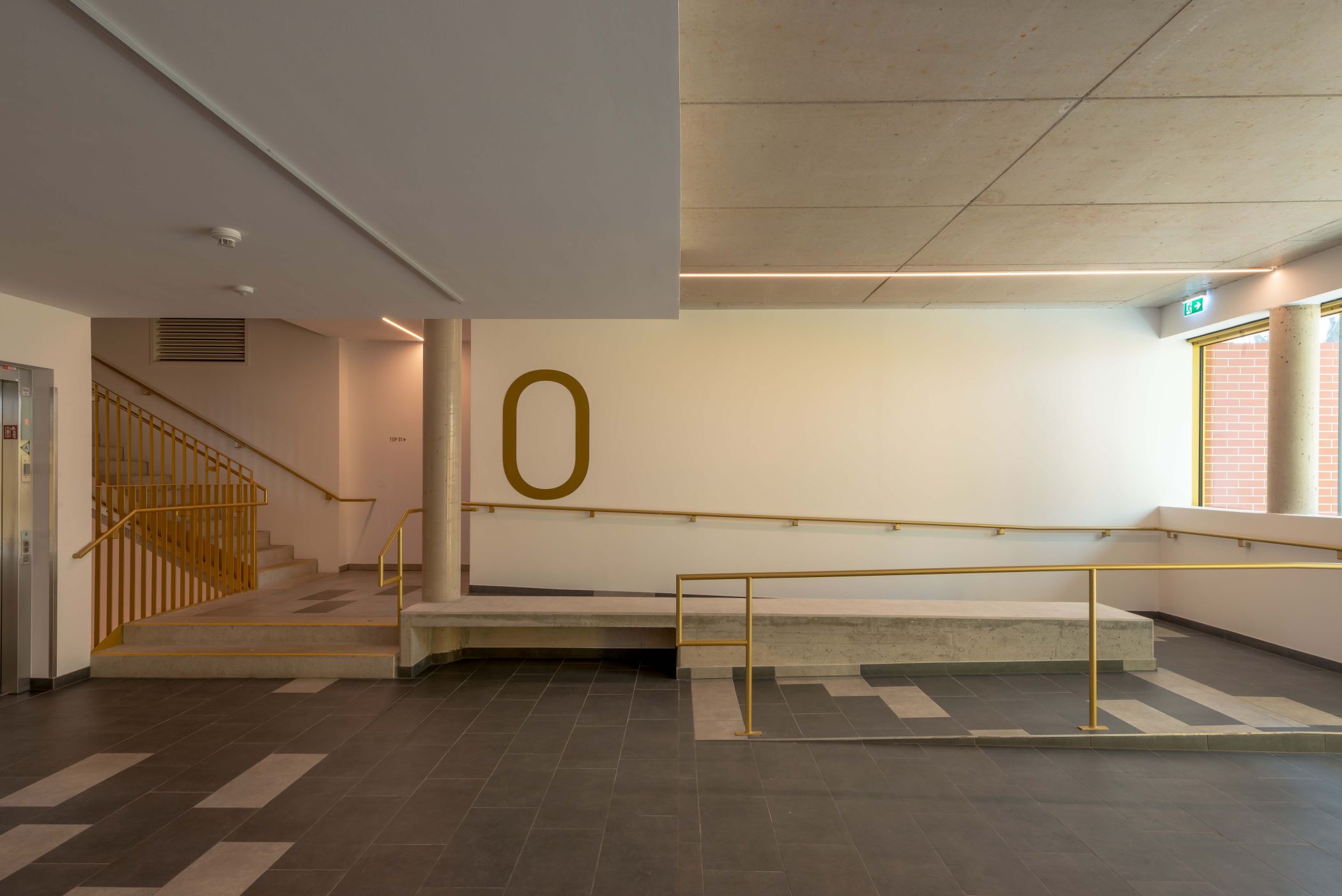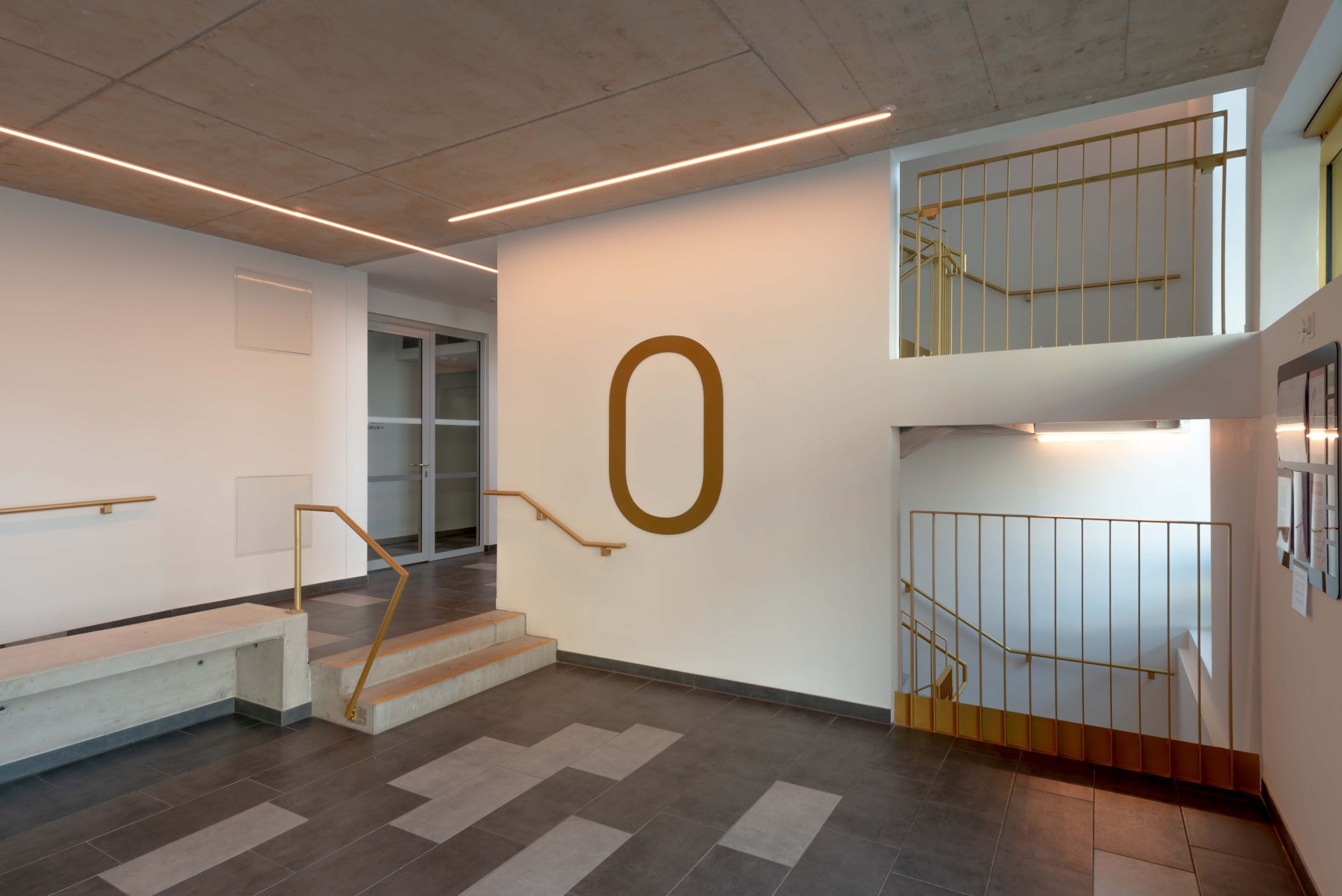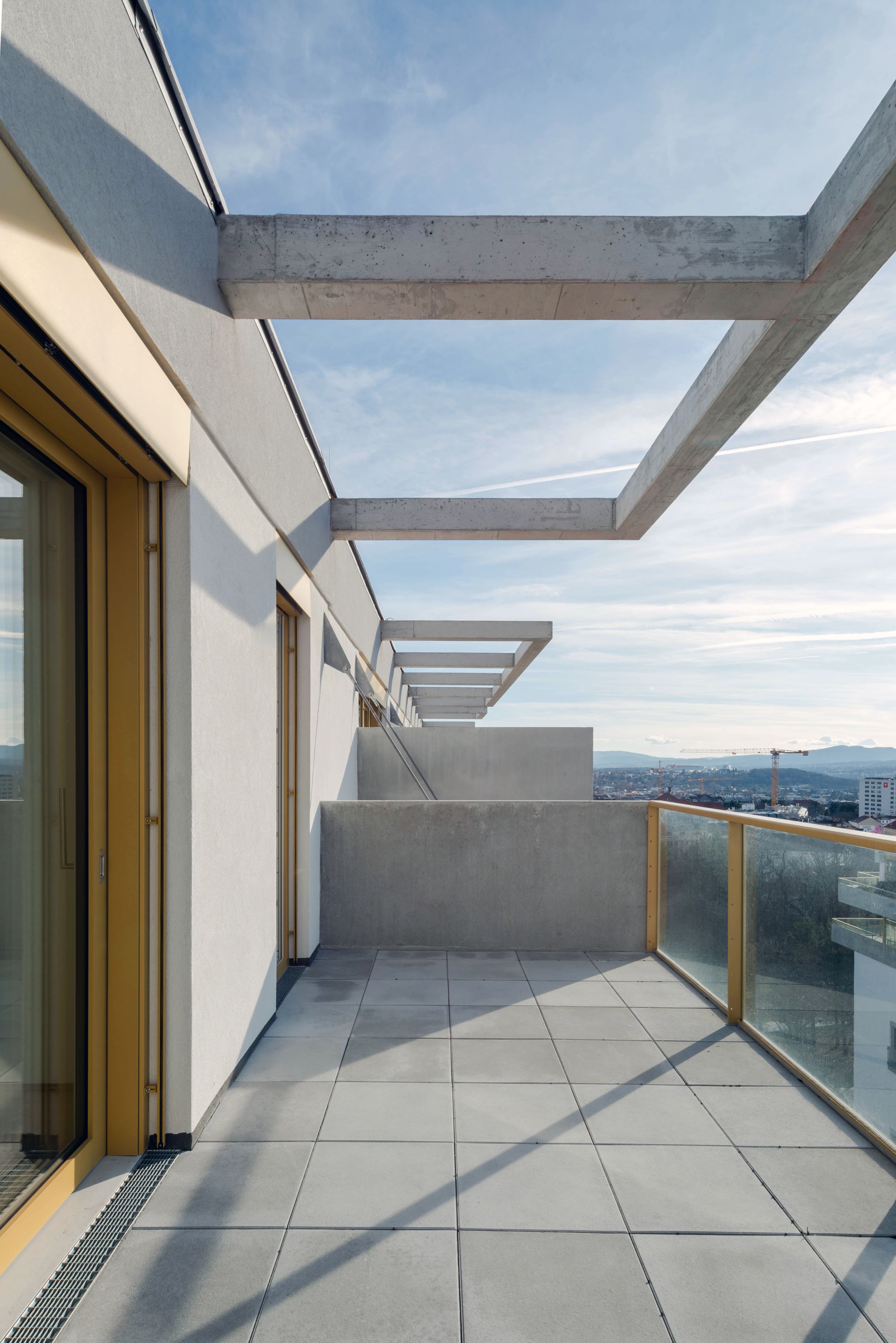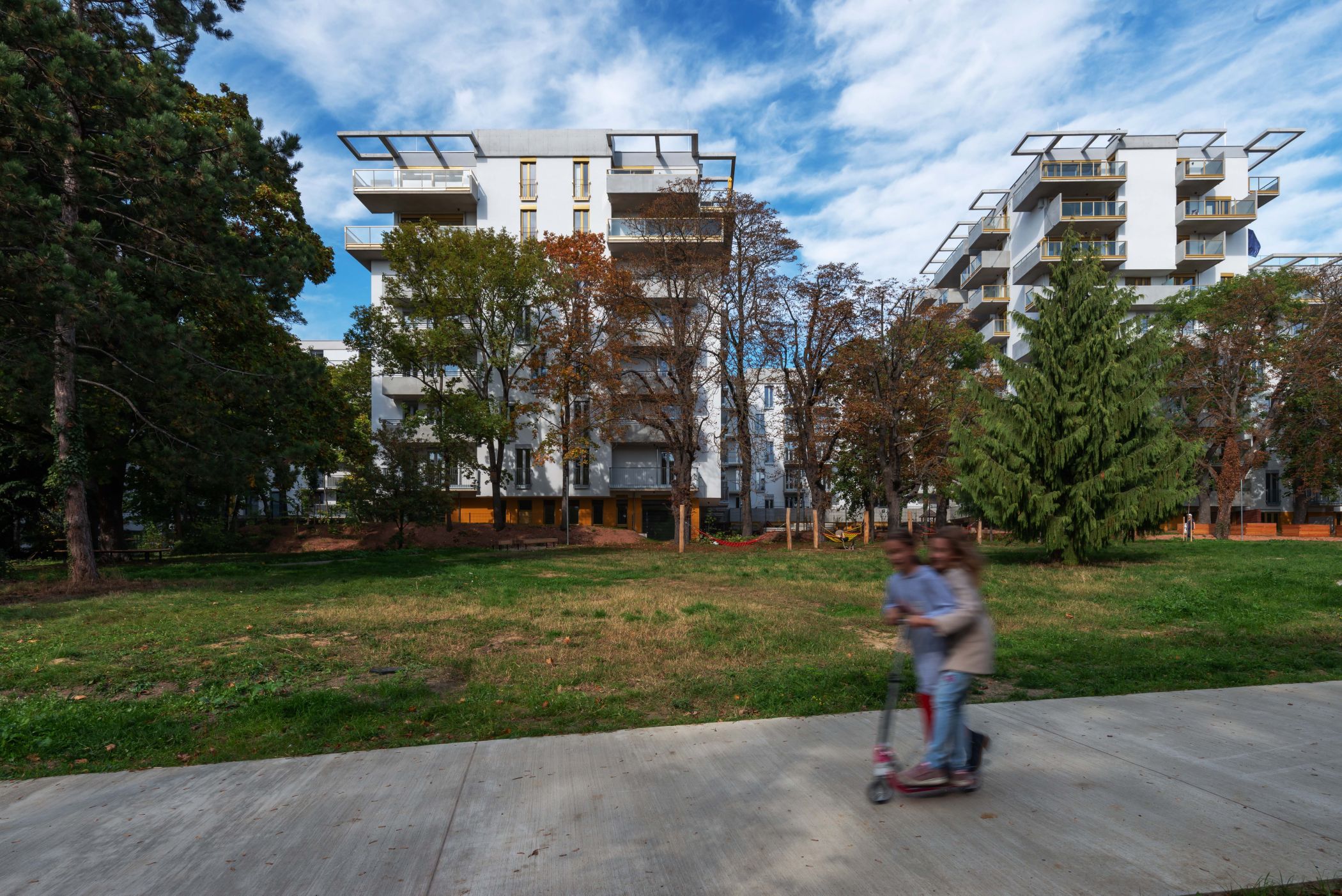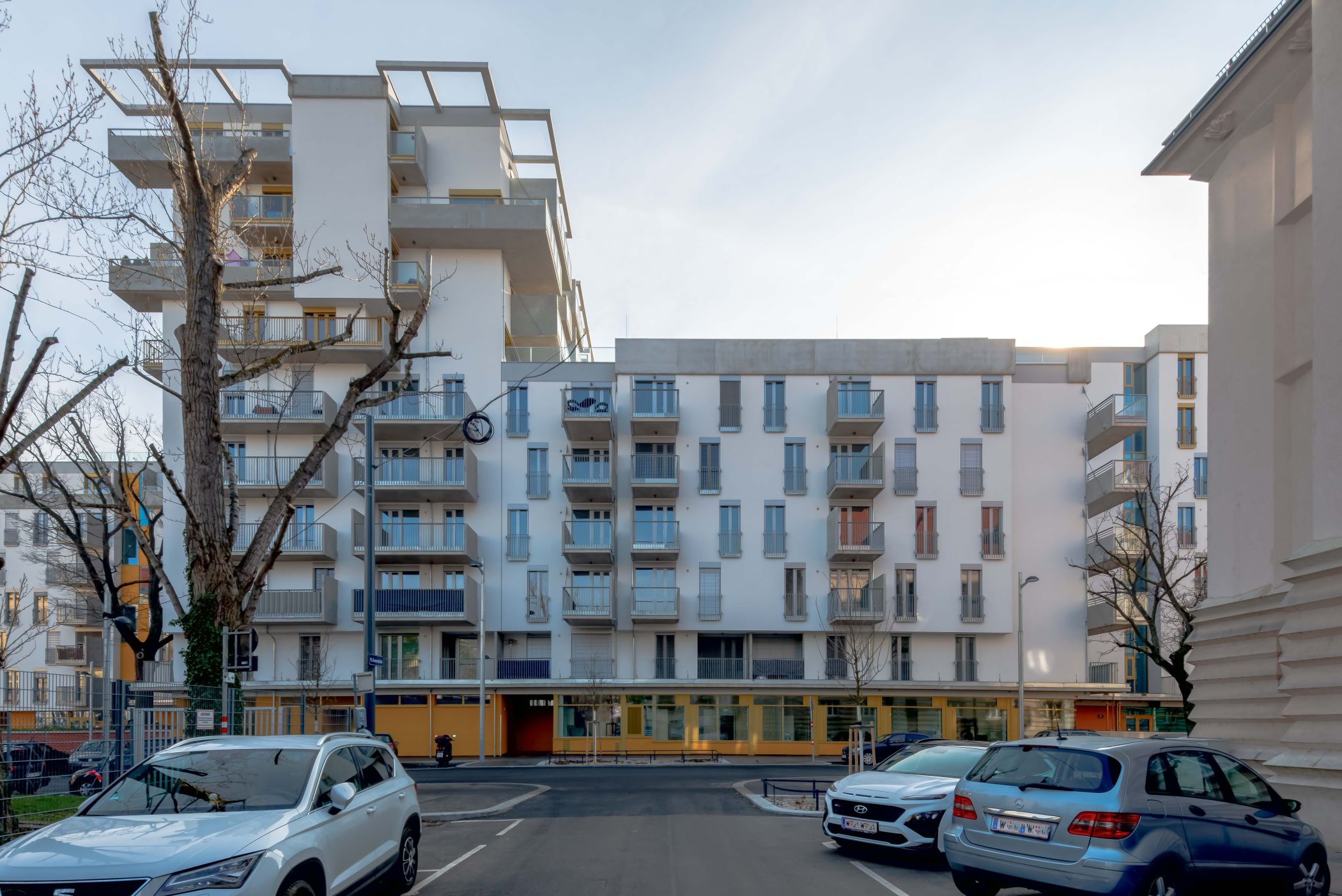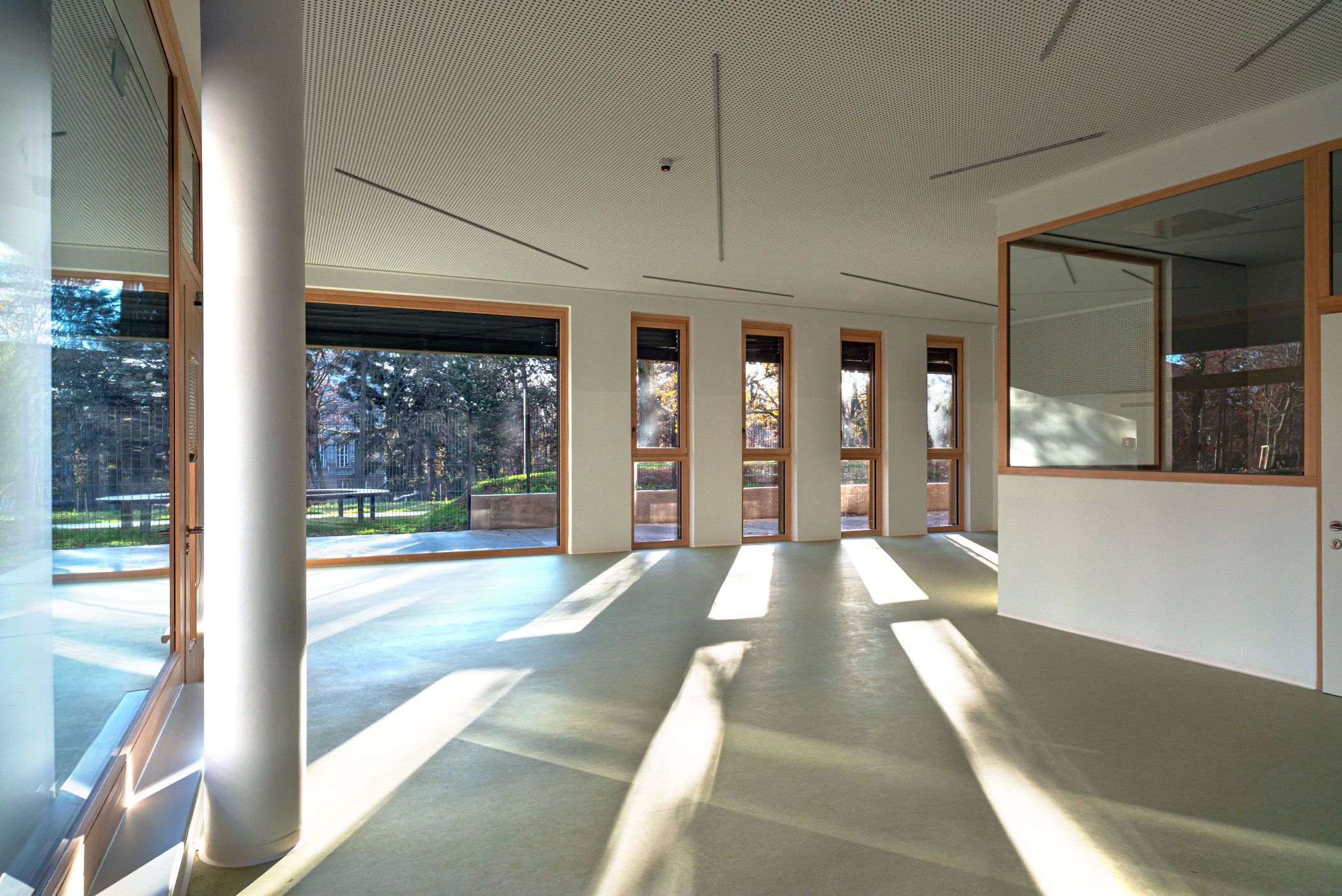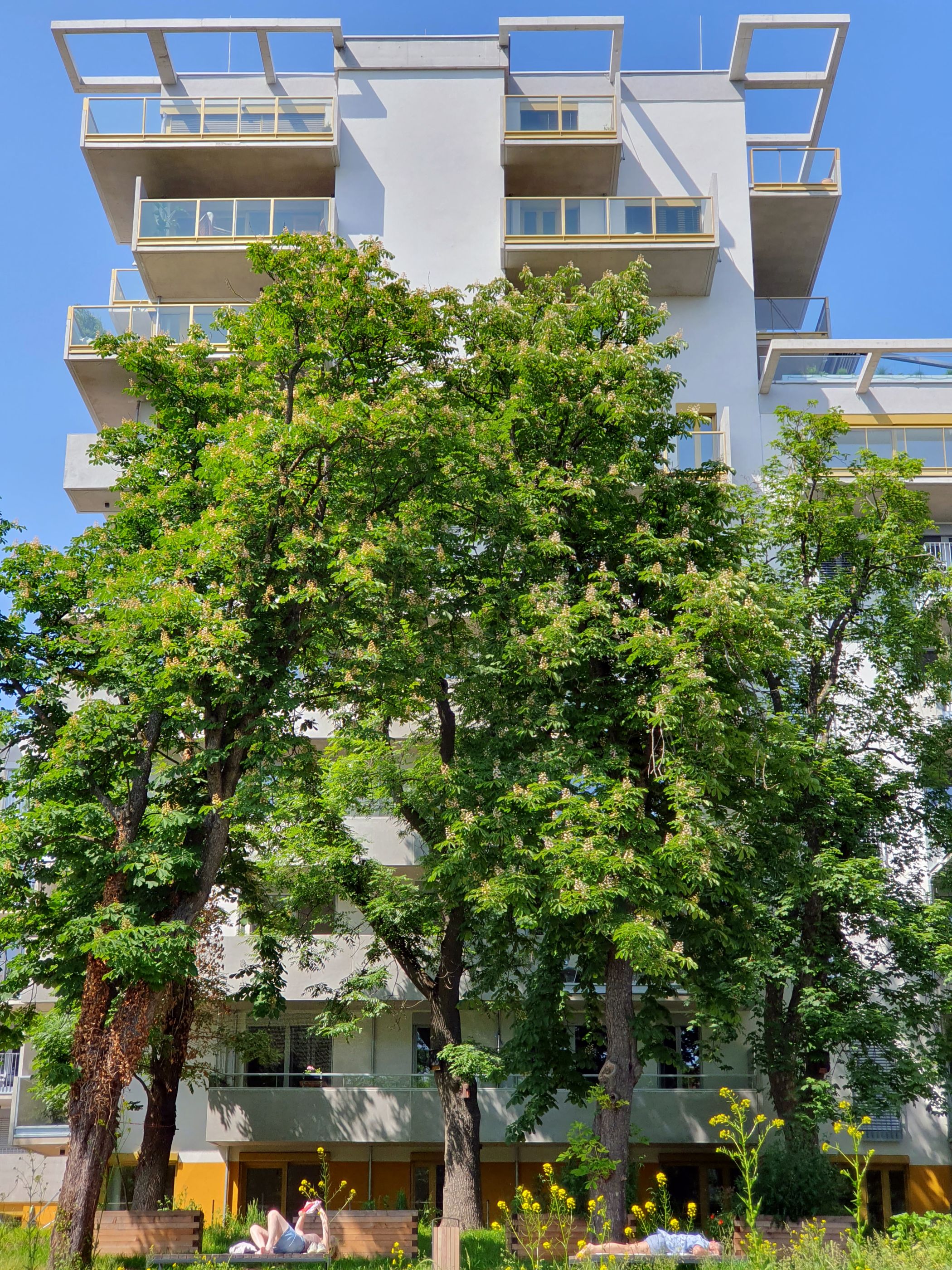 Concept
Initiative

living in the park with an integrated kindergarten

Architecture

the architecture corresponds to living in all its heterogeneous diversity

Technology

smart case
Urban development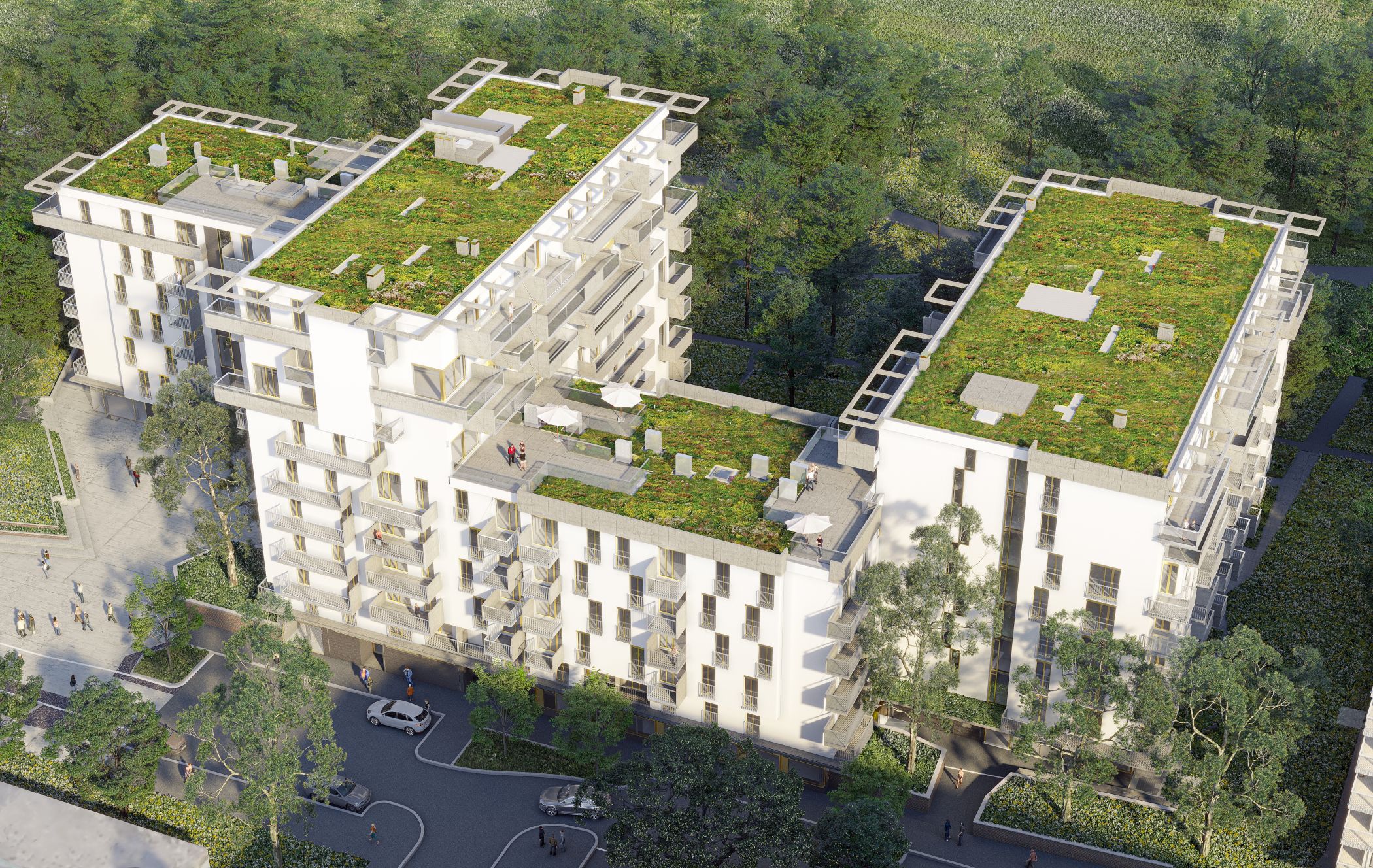 The building site for the new residential building is situated on Spallartgasse, at the meeting point between an existing residential building and a school building. The building figuration directly reacts onto this neighbourhood. It is separated from the neighbouring building sites by the distinctive incision of two headlands with remarkable trees. The building structure slides into the park between the trees and appears accompanied by the surrounding nature.

The height of the building along Spallartgasse is roughly orientated to the surrounded houses from the Wilhelmina and the height of the treetops. The figuration moves respectfully away from the existing residential building to the south, leaves the trees on Spallartgasse and is continued directly along this street until it reaches a high point, vis-a-vis the sports facility of the school, and finally opens up a place which is flanked by the main entrance to the public park. Here there are two vertical connections with foyers to the floors of the new residential building.

Across the existing residential building, there is also a small space between the trees, where a foyer with vertical access and the main entrance to the kindergarten are located. The kindergarten is passed through to the public park; the garden of the kindergarten is part of the park.
The building figure consists of four structures with different heights. The structures along Spallartgasse are oriented east-west, the structures in the depths of the area develop from north to south.

The volumetry reacts in its height development to the surrounding stock, considering sensitive points and neighbourly interests. The position and layout of the buildings were set up in dialogue with the respective counterpart, planned and formulated according to the dedication.

The simple and comprehensible spider structure and the utilization of user-friendly surfaces in the individual sections result in a clear and secure orientation and identifiability for all residents, from the house entrance to the apartment door.

From an energetic point of view the compact structure with wing depths of 16m or 20m is the best prerequisite for energy consumption and resource conservation.

These wing depths in connection with the depth of room, by appropriate application of the supporting structure system with the smallest possible spans, make it possible to minimize the consumption of steel inserts and options for any later adaptations of use can easily be implemented.
Category
Residential, City Planning, Housing
City
Vienna
Commissioner
Österreichisches Siedlungswerk Gemeinnützige Wohnungsaktiengesellschaft
Period
2018–2021
Status
built
Details

net floor area total:14.297m²
net floor area living: 13.188m²
net floor area, kindergarten: 1.109m²
open space kindergarten: 1.200m²
gross floor area: 19.525 m²
apartments: 235
number of staircases: 3
number of lifts: 4

Copyright

driendl*architects ZT GmbH

Images
AnnABlaU, driendl*architects